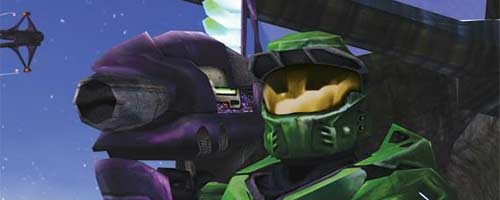 Halo PC Dedicated Server Mirrors
Bungie and Gearbox, not willing to let the first weekend go by with no dedicated server in the hands of the fans, has made available this pre-release version of the dedicated server. It's completely standalone; it doesn't require anything, not even a copy of Halo PC. Basic instructions are included, but more information can be found at Bungie's Tru7h and Reconciliation site. Again, we stress that this is a pre-release version of the server; it's here for the die-hards who want to host games NOW. A more polished version will be coming soon.
We beg you: If you have bandwidth, mirror this, send us a link. Thanks!
Mirrors (106 MB)
BitTorrent
FileRush.com
3DGamers.com
GameTab

HTTP
WorthPlaying
Tru7h.org
FileShack
GamerClans.com
FilePlanet (multiple servers)
GibGames.com
3DGamers.com (multiple mirrors)
files2.bungie.org
FileFront
Mythica.org
extion.mine.nu
SeeMePlayMe Online
FileRush.com
VSKGamingServers.com
Nutty Servers
Halo Orbit (Germany)
GamerHost.com
CandidHosting.com
The Stats Shack
Zoobies
UNSC HQ2
budja.net (Slovenia)
HaloPC.org
OzForces Files (Australia)
Levels4You


Stripped Mirrors (1.7 MB)
This much smaller archive contains everything except the maps; these can be added from your original HaloPC installation. (An extra readme is included with this download.)
HTTP
extion.mine.nu
GamerHost.com
halopc.game-host.org
Rampancy.net
Halo Universe
nukedude
budja.net (Slovenia)
Halo Orbit (Germany)
Ogre's Net
The Junkyard