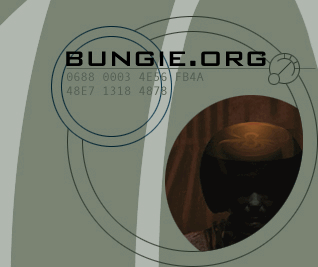 Bungie.org public forums:

Out and about at Bungie.org:

[3815943]



bs | halo | oni | phoenix | ? | marathon | myth | pathways


I think we're going to need another Timmy!

---
February 2001 Archived News
Tue, February 27, 2001 2:07 am
You're gonna get beat by a Pfhor!


Marathon

Peter Tamte's "no-name nothing company" selling "nothing" to "no one"? Marathon's Story searches for that elusive, secret "something" today.

Myth

It's Myth! It's chess! It's MythCHESS! Two of the best tactical games in the business collide in this new download for Myth. Get the full story at our Myth site.

Oni

Oni fans on the Mac-- want to change your key configuration? Aside from the official, Web-based Oni Key Configurator, you can now use a new Macintosh application to customize your Oni controls. Get it at Oni Central!

Halo

Halo makes it into the Seattle Times and some new Bungie faces are revealed in the process-- it's all over at HBO. Be sure to check out the new Halo wallpaper while you're there.

Sun, February 25, 2001 8:33 pm
yvan eht nioj


Marathon

Updates to the tool development page and a new shapes editor at Marathon Open Source.

Banshees and Island Four top Marathon's Story's discussions.

Myth

News on a fiction contest over at Myth@Bungie.Org.

Oni

Oni Tools gets an update, Oni Res has the lowdown.

Updates to moves and a request for help at OniShots.

Sat, February 24, 2001 1:35 am
It's a trick... get an axe...


Marathon

Windows Marathoners, a new tool is at your disposal! Introducing Bloodhound, the first open-source Marathon map editor for Windows. It's nowhere near complete yet, but now's your chance to try it out if you're interested. Marathon Open Source has the full story.

What's this? It seems that Sharon Apple has escaped and is inflitrating the Bungie network. Or is she? We put our resident Jjaro technology to work-- check with Marathon's Story for the final solution. For great justice! (And what's this-- yet another job opening at Bungie? Aspiring level designers, zero in on today's update!)

Myth

High praise for Myth today from the boys at GamesDomain. It's not the first poignant overture to everyone's favorite bloodbath that we've seen, but it's refreshing nonetheless, and our Myth site has the goods.

Oni

The guys at the Sci-Fi Channel weigh in on Oni, and the verdict is... aww, why spoil the surprise? Head to Oni Central for the latest Oni news.

Halo

Earlier today, the offices of HBO were inflitrated by a gigantic muffin salesman and as a result, this week's Halo update is available on the HBO Forum, courtesy of Baron Matt Soell. Go read it!

Wed, February 21, 2001 8:00 pm
I am the little blue man with the gun.


Marathon

Egad! New job openings at Bungie Studios-- sorta. The full job posting can be seen at Marathon's Story, but basically, Bungie is looking for level designers interested in contract work on Halo's multiplayer levels. Interested?

Myth

Even more juicy new Myth III info today at our Myth site. It looks like this year's E3 will be a great one for Bungie fans!

Halo

A new poll at Bungie.net elaborates on the theme of the last poll-- what sort of Halo merchandise would interest you? Action figures, T-shirts, a teacup perhaps? Go cast your vote!

Tue, February 20, 2001 5:16 pm
Will the owner of the blue Ford Windstar please remove your car from the parking lot.


Ladies and gentlemen, it's time for a contest! As you know, our hosted site OniShots is dedicated to capturing the coolest Oni moments in screenshots, judging them, and making them available for download. Now's your chance to immortalize your Oni experience-- and possibly win fame and fortune! (...well, sorta) Visit OniShots today for the details.

Marathon

A new GUI-based editor for the Marathon Markup Language is available at Marathon Open Source. From the looks of things, this new "Cranberry" tool may become as vital a tool to scenario makers as Forge, Anvil, and Chisel.

More Marathon symbol sightings in Oni today (I think I saw this one last night, actually) at Marathon's Story. Now, if there's anywhere where one would expect to see a Marathon symbol, it'd be in a Bungie game...

Myth

Today's news update at our Myth site includes a brief tidbit on the upcoming Myth III-- especially interesting for those of you wondering how the game's engine will differ from that of Myth II. Also, what's this-- could our Myth site be expanding?

Oni

Oni makes an appearance at Slashdot, and all around the web via numerous new Oni reviews. What's that-- you've already finished the game? Well, in that case, be sure to check out the latest Oni quiz! All today's news is at Oni Central.

Halo

So what's the Baron been up to lately?; well, it seems that Bungie Studios' web site is revving up for a relaunch soon. More details at HBO.

Sat, February 17, 2001 2:40 pm
Frampton Comes Alive!


Marathon

Hmm... lessee... what's new at Marathon's Story... UHHHHHHHHHHHHHHHHHHHHH!!!!!!!

Halo

The Baron has delivered this week's Halo update to the good folks at Rampancy.net and HBO has the story. Dig deeper into this week's delicious tidbits and discuss your theories on the HBO Forum.

Fri, February 16, 2001 7:17 pm
I'll show you the paths of the mind!


Marathon

Marathon Open Source has a delectable new screenshot of the upcoming "Killing Time" scenario for Aleph One... and could it be?; the twist flops on Windows, where the Windows version of Aleph One reads Mac-formatted Marathon data files... and now a project is in the works to get Aleph One SDL to read Windows-formatted Marathon data files. This reminds me of the Half-Life to Marathon project...

Hot on the heels of the Bungie Fan Trivia Contest comes a new GameSpot gaming exam... how many Bungie references can you spot in the GSAT? Check in today with Marathon's Story.

Oni

FeedMag.com has an interview with Oni's lead designer, Hardy LeBel. Those of you interested in the creative process that led to the final butt-kickin' product should definitely check it out! Also in the news today at Oni Central: New Oni reviews, game guides, walkthroughs, and even an Apple.com feature story-- the game is hot, man; hot!

A bundle of Brad's big backgrounds bustle to Bongo's B.org bungalow-- OniShots. Big Bang Baby...

Halo

BungieStudios.com... is this a simple case of cybersquatting or some kind of mad obsession? HBO digs deeper into the story... Now, what kind of bizarre people would construct a web site out of an obsession with a software company?

Thu, February 15, 2001 11:21 am
The pipes, the pipes...


Wow, another week goes by, almost. You'd think we didn't have anyone to update this page! Okay, lessee... what's new?

Marathon

Lots of big Marathon news this week. The Open Source site got Slashdotted - traffic to that server jumped by a factor of 30 or so, swamping our small pipe and making pretty much all of b.org unreachable for a couple of days. Ouch! Swing by and visit to see what all the fuss was about!

Just as things were settling back to normal, a Big House resident, Return to Marathon, released a 23 MB scenario... and the pipe is still full. There's an offsite mirror (thanks, Ben!), but please bear with us for a bit until the fervor settles down.

Don't let the release of a large scenario cause you to overlook the new netmaps and other files released at the Archives this week - a couple of new conversions for SDL users, a fantastic RED netpack, and a neat little utility for converting between Infinity and Aleph One files... definitely worth a look.

Marathon Arena (the Marathon to QIIIA conversion) is still alive, according to its leader, Phil Hilton. (Not a lot of recent progress, but they're still plugging away.)

The Scenario News page has been pretty dry recently... but that might be changing soon. Send in your news - help keep the boys busy, so they don't think about those... um... never mind.

The Marathon's Story page has been chock-full of fun material this week - Bungie Webcam shenanigans (with movies, even!), action figures, dates for Durandal... ack. Just visit, and read up. Hamish'll keep you up-to-date.

Myth

Lots of new Myth stuff being released, and a Myth III site goes live! Get all the details on our Myth page.

Oni

Lots more reviews, and a few different ways to win Oni, all available at Oni Central. Also, be sure to visit OniRes (some site cleanup happening this week) and OniShots (a new poll, and a new competition) - lots going on!

Halo

Halo - wow. Tons of fan fiction, tons of polls, Bungie wants to know what Halo-branded merchandise you'd buy... It's been a busy week. Stop by HBO for all the details!

Sat, February 10, 2001 1:36 am
In memory of CNet Gamecenter.


Why oh why have I not done an update since Sunday? It's time for the gun. Hand me the gun, Miguel. ...No, no, I mean shoot me with it.

Marathon

Honestly, folks, you can't expect me to recap a week's worth of Marathon's Story in a single paragraph-- there's just too much good stuff here! Head on over and partake of all the goodness; witness the Voodoo Extreme poll debacle in its entirety.

Scenario designers rejoice-- those Anvil bugs could be a thing of the past, very soon now... and the Aleph One scripting language gets an update. Get it all at Marathon Open Source.

Well, it looks like the Scenario with No Name has gotten a name at last: Announcing Marathon Rubicon (details at Scenario News). Originally it was Chimera until Bungie took it, then it was "Deus Ex" until.. well, you can guess. Now, Marathon Rubicon. (...Robotech fans, do you want to tell them or should I?)

Myth

This week's shocking revelation: Bungie plays Myth. But wait, that's not all! A new Myth map has been released-- somewhat odd, but still very good and well worth the download. Go check it out at our Myth site.

Oni

Tons of cool new stuff at Oni Central this week-- a new poll, many new Oni reviews, new Oni sites and, today, the first word on what the Oni team's new project will be. This is some really wild stuff!

Want to watch Konoko perform her entire reportoire of moves? No need to complete any Mission Battles, no pictures to buy-- all the necessary information is at OniRes. Also: Mac users, how about a 2 MB Oni installation? It's possible, folks.

Quite the news roundup at OniShots, the best source for cool Oni exploits. Warning: Spoilers in this week's updates.

Halo

And now to spoil the surprise-- the Oni team's next project is... Halo?! That's right, folks-- tonight's update from Baron Matt Soell reveals all. More information is available at HBO.

Sun, February 4, 2001 1:41 pm
The grave cannot hold me.


Marathon

Can't get enough of that Enhanced Texture Pack goodness? Well, you're in luck, because a new version is available for download at Marathon Open Source. You know you want it... you've gotta have it... you are getting very sleepy... put your controller on the floor...

Halo

Following the recent premiere of O Vidboi Where Art Thou?, the boys at HBO put up a nice little bit about "The Rules of Purified Gaming" and why Halo is a truly evil creation. What do you think?

Sat, February 3, 2001 8:58 pm
Da plane! Da plane!


Pathways Into Darkness

Your new assignment: drop into the Yucatan jungle, infiltrate an ancient temple, and find a priceles treasure. Pathways Into Darkness, right? Wrong! Stop by PID for all the details.

Marathon

New netpacks at the Archives - a 15-map collection, and a 7(!)-level nethop pack. These should keep your carnage parties busy...

As noted on the Open Source page, a diehard fan is looking to get Bungie to re-release a classic t-shirt. A quick email to the Bungie Store Shopkeeper might be enough to help out! See Marathon Open Source for all the details. (And while you're there, check out the good news - the Marathon limitations are going away!)

More Story page news than you can shake a stick at, recently. More details about the Pippin console, and the version of Marathon that played in it... Aleph One on Dreamcast? and blam! Hamish has been busy!

Oni

For those who might not have noticed, the Oni sites at bungie.org (Oni Central, OniRes, and OniShots) all have their own forums - stop by each one for customized questions and answers!

Halo

Matt's latest weekly update, an old favorite makes a comeback, and the Worst Gaming Moments of 2000, all at HBO. How could you go wrong?

Fri, February 2, 2001 7:31 pm
SOMEBODY SET UP US THE BOMB.


A new poll is up at Bungie.net concerning future Bungie FanFests. When would you prefer the next Bungie FanFest be held? Your responses to this poll will help in planning future FanFests, so vote today!

Marathon

Today at Scenario News: More goodies from the upcoming Marathon to Infinity project for Aleph One. In the treat bag today we have some slick new wallpaper from Jay Faircloth-- why, I think I'll put these in rotation alongside the Craig Mullins desktop collection; they're quite nice indeed.

Folks, you're going to want to check out today's mammoth update at Marathon's Story... if you've never seen Super Marathon for the ill-fated Pippin game console, then now's your chance. And what's this about Marathon logos in Tony Hawk's Pro Skater 2?

Oni

OniShots opens a new section with (you guessed it) some very cool shots of Oni action. Stop by for the latest.

Fri, February 2, 2001 12:39 am
How'd that butt-kickin' feel?


Marathon

The search for Ling-Ling's head continues today at Marathon's Story; countless Ling-Ling sightings all over the Internet-- only a perfectly-shaped glass jar can contain them! And what's this? Disturbing trivia contest errors (and even more disturbing pictures) are here to clutter your mind...

An update to a recently-released image pack is available today at Marathon Open Source; you'll want to download this to fix a few issues with the original release-- more information is available on the site. But best of all, today's update brings word of possible networking support in the SDL version of Aleph One-- the technology may already exist! ...sorta.

Myth

Introducing Myth Wars-- a new kind of Myth online campaign. If you're looking for a fresh new take on Myth multiplayer, then head on over to the Myth Wars site and get started; all the initial information and downloadables are there. Reminds me of the days playing HeroQuest...

Oni

OK, OK, we admit it-- the boys at Bungie made an oversight. Our readers have made it plain to us that many of them wish to play Oni with settings other than the default setting. Until now, the only way to change this was by manually editing the key_config text file, but now, thanks to Max and Stefan at Bungie Studios, an easier solution is available...

Introducing the Oni Key Configurator v.1.0! This handy-dandy Web-based tool takes the hassle out of configuring your Oni control setup. And Oni Central's got it!

Also available at Oni Central today: The official "Hey, there are some other cool Oni sites out there" list, and the "Hey, more Oni reviews" list for today.

The recently-released Oni Save Game Editor has been updated to version 1.2. Get it at OniRes for both Mac and PC. Also available today are some updated scripts and an interesting new little AppleScript.

Wanna do every single move in Oni... from the demo? Yep, all the moves are there-- you just have to know how to access 'em... and OniShots has the scoop on how to do it. Remember, when you pull off that awesome move, get the pic and send it in to OniShots.

Halo

The story of another Halo site's valiant battle against online gardening for healthy systems and happy humans-- it wrings at a man's heart and makes him want to visit HBO for the full story. But wait, that's not all: Exactly how much did Microsoft pay for Bungie? Analysts' predictions prove to be quite interesting...

Bungie Sightings

The Call Goes Out! Bungie Sightings needs tons of bandwidth to host around three hundred megs worth of movie files from the recent Bungie Fanfest. If you'd like to contribute to the cause, let Freewill know! Pertinent information is available at Bungie Sightings.