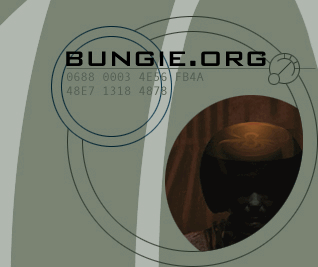 Bungie.org public forums:

Out and about at Bungie.org:

[3815948]



bs | halo | oni | phoenix | ? | marathon | myth | pathways


we like cheese

---
February 2003 Archived News
Mon, February 24, 2003 12:45 PM
Bungie remembers Brian Morden


We received the following note from Bungie:

The team at Bungie would like to take a moment to remember one of our biggest fans. We had the opportunity to meet Brian during the production of Halo. Each one of us has been touched by his strength and spirit. It was an honor to meet such a dedicated fan and amazing individual. A donation was made earlier today on behalf of Bungie in Alta Harmann's name. We send our most sincere condolences to the family and friends of Brian Morden. He will be remembered by all of the Bungie Community.

I would like to thank Bungie for their contribution to the fund as well as their ongoing support to Brian and his family during their very harrowing ordeal.

Rest in peace Brian, you will be missed.

Fri, February 21, 2003 10:48 PM



Myth

Myth III is not quite dead. Honest. Myth@Bungie.org has the details.

Bungie Sightings

The legacy of Brian Morden lives on at Bungie Sightings.

Sat, February 15, 2003 9:28 PM



Fri, February 14, 2003 11:37 AM
What Semi?


Myth

Myth@Bungie.org has tournaments, interviews, and lots of other fun stuff.

Halo

Halo.bungie.org wants to take you on a rollercoaster, and tell you that they're feeling closer.

Bungie Sightings

Bungie Sightings kicks it up a notch with interviews galore.

Fri, February 7, 2003 1:48 AM
Keep watching the skies!


Marathon

Best case mod ever.

Myth

Will Myth III rise again? Myth@Bungie.org knows...

Oni

Oni gets updated for OS X. Maybe we'll have the Marathon 2 patch pretty soon?

Halo

omg haX0ring.