E3 2003 - Photo Gallery
That's about as close as she's come.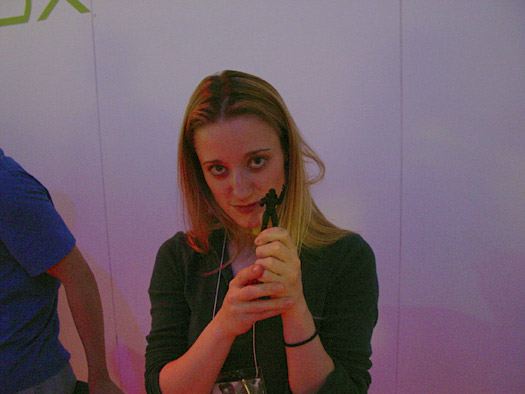 Jen Taylor, the voice of Cortana, holds up a mini MC. It was interesting to learn that for all the interaction between her character and the Master Chief within the game, she never once worked with Steve Downes, the voice of MC, in the studio.
main | next